PRIVATE VIDEO LESSON WITH ROSCOE TANNER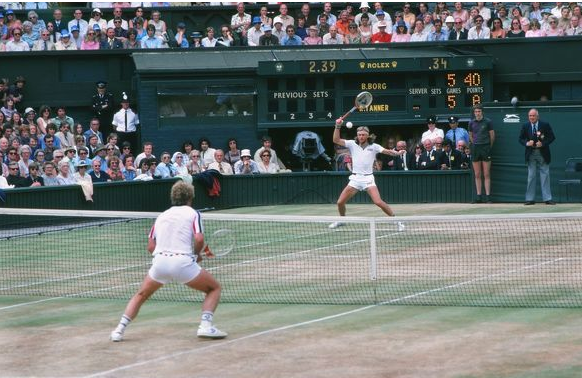 INTRODUCING PRIVATE VIDEO COACHING BY ROSCOE TANNER!
No matter where you live, YOU can now have a private lesson from Roscoe Tanner! We are revolutionizing tennis lessons with private instruction by VIDEO ! You take a video of the stroke you feel needs the most help. Take the video from all angles…Send it to Roscoe Tanner at rtanner300@gmail.com. He will analyze your video and send you specific, detailed, professional advice on how to solve, enhance, or change your stroke!
Roscoe has spent his entire life, first…being coached by the greatest minds in tennis, Pancho Gonzales, Dennis Ralston, Jerry Evert, and second….coaching all levels of players from young juniors, to club level, to college and pro level players. As a professional player Roscoe Tanner won The Australian Open, was a finalist at Wimbledon in the epic 5 set match against Bjorn Borg, held countless ATP Singles and Doubles Titles all around the world. Roscoe's partner? Arthur Ashe! Davis Cup?.. Yep! Roscoe also held the record for the fastest serve at 153 mph. (It was a slice!).
We know you may not be able to make one of our Tennis Camps held in Florida, with a quick phone video you can have a private lesson with Roscoe Tanner without leaving your hometown tennis court!
Week 1 of Private Coaching by Roscoe Tanner $200
Consecutive weeks 2-10 $ 50 per week
Any amount of weeks, it is up to you…but…they must be consecutive. Consistency is the key to improving.